A perfect combination of gac and green beans give you a delicious sticky rice, nutritious from gac with the smell of green beans.
Looking at the sticky plate of green grotto is thought to be very picky, but actually

how to cook gac sticky with green beans is

also very simple.
Please follow the steps below!
Ingredients for cooking gac sticky rice with green peas
Sticky rice

Blue without shell

Gac

Street

Cooking oil, sesame, white wine, salt
How to cook gac with green beans
Gac fruit you choose the orange, heavy hand.
Add the gac fruit, use a spoon to gac red gac bowl.
Add a little white wine and squeeze gac, you remove the gấc seed always from this section !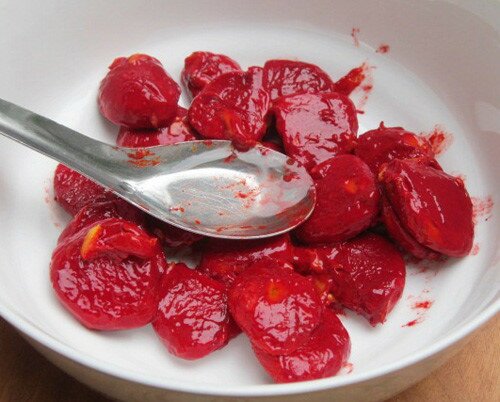 Green soak in warm water to soft then pour it back into the steamer, rinse and mix the same sugar with sweetness to eat.
Next step of

cooking gac sticky rice with green beans

after the first finished gac and green beans that are you treat the sticky rice.
Sticky rice is clean, then soaked in water for about 8 hours for soft rice.
If you want to fast you can also soak rice with warm water, soaking time just about 3 hours offline.
Then rinse the rice with clean water and drain.
Stir the rice with a little salt to sticky sticky added.
Pour the rice into a clean pan, then prepare the gac in step 1 and mix well so that the rice is dyed red gac.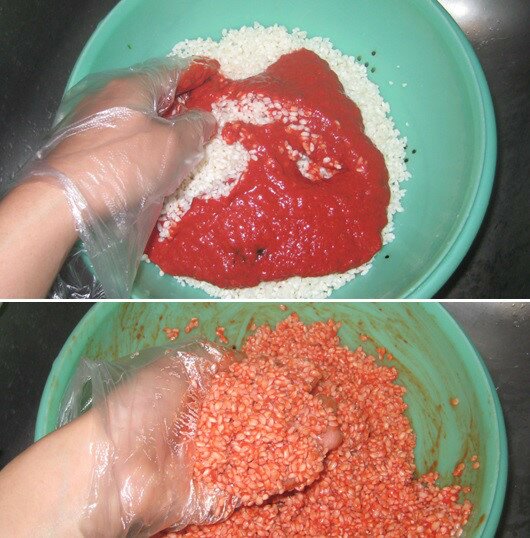 Put the rice and gut into the rolls and bring the cooked.
When you see the cooked rice, add a little sugar and oil to the island for a sticky sweet and sticky rice balls are beautiful, then add about 5 minutes off the kitchen.
Now you use a mold to make sticky rice for beautiful home.
First is a layer of sticky rice on the bottom and then a layer of green beans, followed by a layer of sticky rice on top and compressed, lightly remove the sticky stick out of the mold.
Sprinkle with roasted sesame or coconut scraped up on the yarn to decorate your preferences.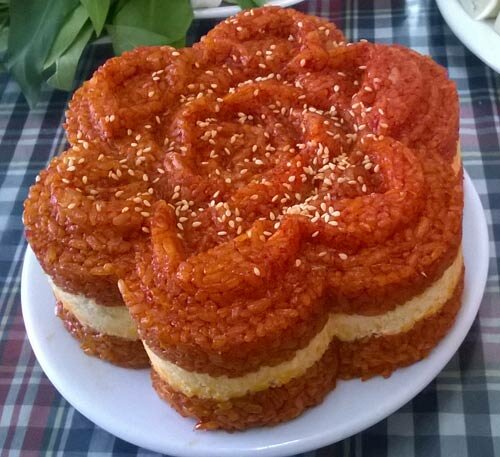 A glutinous rice-scented sticky slice with green peas, the eye-catching red and yellow colors will make it hard to resist.
Because of the red color - the color of luck, this dish is often cooked in wedding occasions or New Year holidays with the desire to bring good luck for everyone.
Hope the sharing of

how to cook gac sticky with green beans

above will help you to cook their own cooking special occasions in the family.